Fun & Exciting Alaskan Tours
in Ketchikan!
The Adventure Karts Tour
Super Fun! We were looking for one of those Alaskan tours that would leave an impression! You know, something different - adventurous, exciting, and Fun! Well we found it when we took The Adventure Karts Alaska cruise excursions tour in Ketchikan, Alaska.
Just one of the adventurous things to do in Ketchikan!
I know, it's difficult to look over the Alaska cruise excursions list and decide, especially in such a fun port as Ketchikan, which Alaska cruise tours to take! We have a lot of family & friends who visit and are always asked which of the Alaskan tours they should take, especially the family friendly attractions! We decided to check out The Adventure Karts to decide whether it was one of the family friendly attractions we could take our in-laws on when they visit. It was perfect!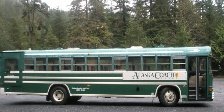 We began at the Cruise Ship dock where we met a dock representative from Adventure Karts who pointed us in the direction of the shuttle bus that we were to take. We drove through town & out North past the Ferry Terminal, Ward Cove, and Totem Bight State Park before pulling onto a dirt road alongside a creek. Our bus driver talked about the sights during the drive and gave us lots of fun facts about Ketchikan.
Once we arrived and unloaded, we were brought into the gear shack and given our safety instructions, details of what to expect, and got geared up!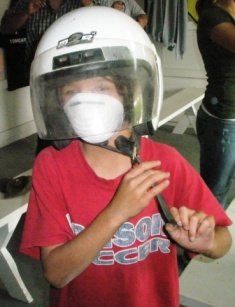 Our wonderful guides explained that the tour is great, rain or shine, as the weather changes the experience. On a rainy day there are mud puddles to splash through & dry days are dusty! Helmets are provided for everyone and Rain Gear is provided on rainy days, and dust masks are provided on dry days. One of the guides made the comment 'The wetter the better!'
The day we went was a rare, dry day and even more surprising, it had not rained for a couple days prior! So we got geared up in a helmet & dust mask and boarded our vehicle.
The vehicle is called a TOMCAR and is an all-terrain-vehicle that was originally built as a fast, tough, off road military vehicle. TOMCAR is fast, maneuverable and drives like no other off-road vehicle used on Alaskan tours!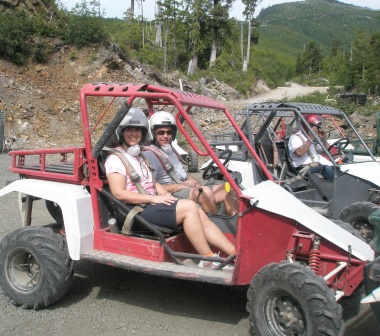 There are two seats to each kart and my husband jumped in the driver's seat first and we buckled ourselves in tight (it's recommended because all the shaking you do can loosen up the belts!). Let's GO!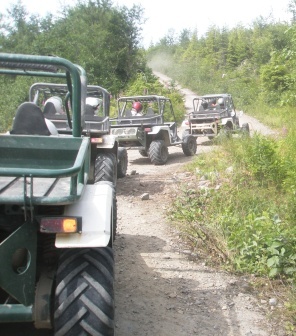 Our guides positioned themselves one in the lead car & one at the end of the line of cars and off we went, following the leader.
It wasn't but a moment until I was laughing and holding on tight! We zoomed along, down & around old logging roads, with the gorgeous rainforest surrounding us.
There was no time to pull over and take photos, it's not that kind of tour. It's one of the fast paced, hold on, & have fun kind of Alaska Tours!
We made a couple stops during the tour. Our first stop was a gorgeous panoramic view of Clover Pass.

The view from our first stop on the Adventure Kart Tour - Spectacular!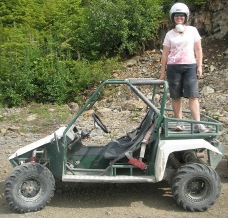 We got out, stretched our legs, and simply took in the magnificent view! Oh...and took goofy photos...
Our guide told us all about Ketchikan, the island, the pass we were looking at, & answered any questions we had. She was incredibly knowledgeable and informative!
We got back into our karts and zoomed to the next stop, with some quick stops along the way for more panoramic views!
It's almost indescribable how much fun it is keeping up with the pack, avoiding (or hitting!) the potholes, and smiling the whole way!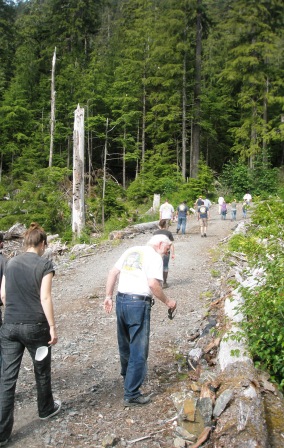 At our next stop, we got out of the vehicle and walked a short distance to a gorgeous waterfall.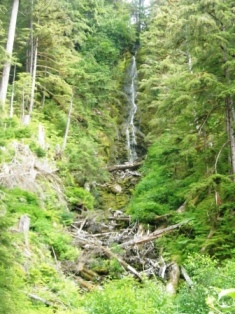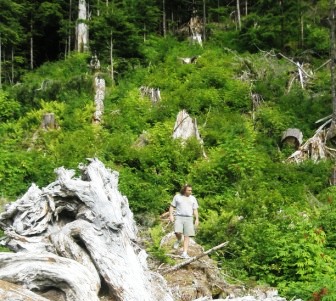 We even hiked around & found some scrumptious salmonberries, blueberries, & huckleberries to eat!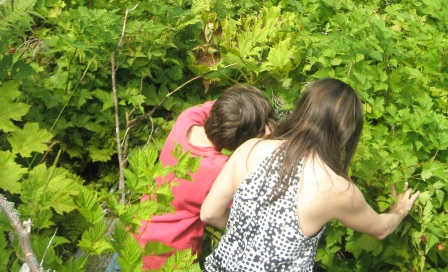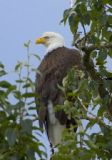 We were given a snack of a granola bar & bottle of water, which was perfect - a small treat, and we jumped in our karts, switching drivers for the drive back.
While the Adventure Kart tour is not touted as a wildlife tour, we did spot a couple eagles in the trees and the guides told us stories of spotting bears during their stops.
We ended our Adventure Kart Alaskan tours back where we started. We were dirty & dusty and smiling ear to ear. We all laughed & joked with each other about our shared experience while using a wet-wipe to get the dust off of our faces.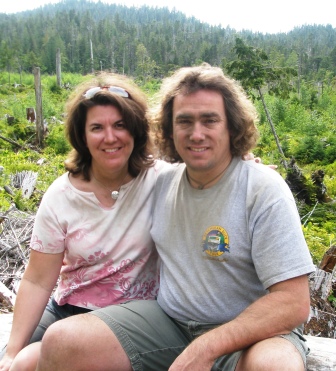 (Guess who didn't use a wet-wipe yet?! Haha...)
We enjoyed another bottle of water and waited for our bus to take us back to the Cruise Ship docks. It was decided - this was definitely going on my list of favorite Alaskan tours! What a spectacular, fun day, one I will not soon forget!
---
Visitors to the Exciting Alaskan Tours page may also be interested in the following pages:
Cruise Ship Calendar - Details of the Cruise Ships in town for the day
Ketchikan Webcams - See multiple live views of Ketchikan!
Alaska cruise packing list - What to pack for your trip!