The most popular Ketchikan Alaska Tours

Choosing between the many available Ketchikan Alaska tours can be difficult as they are so varied! Whether you are looking for adventurous tours like ziplining or ATV tours, mellow cultural tours of the incredible Totem Poles in town, flightseeing to the Misty Fjords National Monument, do-it-yourself tours of town, or even salmon & halibut fishing trips. There are lots of things to do in Ketchikan!
Ketchikan Alaska Tours can be divided
into the following categories:

---

Adventure Tours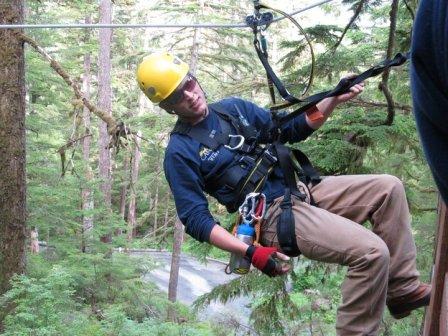 There are many, incredible, adventurous things to do in Ketchikan! Fly through the trees like eagles on the Zipline tours, explore the amazing sea creatures on a Snorkeling tour, or zoom through the lush rainforest on an Adventure Kart All-Terrain Vehicle tour.
Or check out our waterways & try out your paddling skills on a Kayaking tour, drive your own vehicle up the mountain & experience a gorgeous lake on the Jeep & Canoe Tour, or captain your own boat for amazing views of Ketchikan on a Zodiac Tour!
These Ketchikan Alaska tours are consistently ranked among the top Alaska cruise tours.

Sightseeing Tours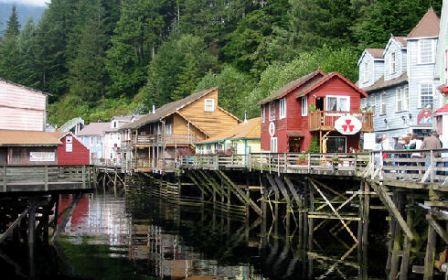 There are so many things to do in Ketchikan and so many different ways to see them!
The many City Tours to choose from include riding on the Ketchikan Duck Tour for both a city and harbor tour, Trolley tours of town, tours on Motorcycles, inside luxurious Hummers, and even Taxi Cab Tours!
There are also Ketchikan Alaska cruise excursions that include a city tour plus museums & totem pole parks.
You can also pick up a FREE Ketchikan Walking Tour Map inside the Ketchikan Visitor's Bureau for a do-it-yourself tour of downtown Ketchikan. Or also try one of the guided walking tours!
When walking through downtown, be sure to stop by Creek Street & Married Man's Trail, Dolly's House, Liquid Sunshine Gauge, our amazing staircase streets, Whale Park, City Park, Tunnel, & Eagle Park.
Flightseeing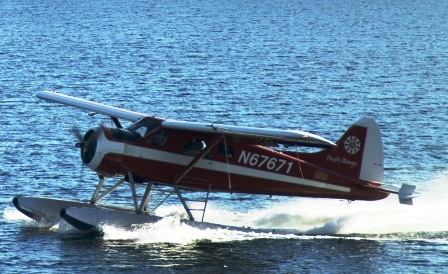 Flightseeing is one of the most popular Ketchikan Alaska tours. An exhilarating ride on a seaplane out to the Misty Fjords National Monument, to a bear viewing area, or just flights around Ketchikan is sure to delight! Combine your flight with a Crab Feast or a Boat Tour for one of the Alaska tours you won't soon forget!
Totem Poles & Parks


Photo by Lindsay Case
Visiting Totem Pole Parks & museums are also popular Ketchikan Alaska Tours.
There are three incredible Totem Pole parks to choose from; Saxman Native Village on the South end of town, Totem Bight State Historic Park on the North end of town, and Potlatch Park right beside Totem Bight.
There are many Totem Poles in downtown that you can see on your own and a great collection of Native Alaskan art located at Cape Fox Lodge, all free of charge!
Pick up a free Walking Tour Map at the Ketchikan Visitor's Bureau when you arrive in town.
Shows & Museums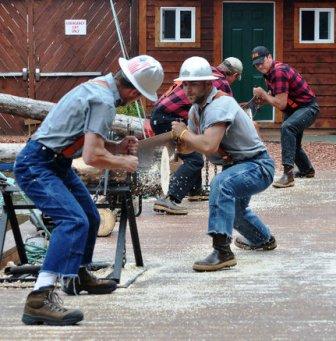 The Ketchikan Lumberjack Show is a hoot-hollering, foot-stomping good time! Great for all ages & a ton of fun!
The Lumberjack Show is very often combined with other things to do in Ketchikan and sold as combo Alaska cruise excursions on the Cruise Ships.
Museums


There are great Museums to choose from!
The Totem Heritage Center has a collection of original, unrestored Totem Poles rescued from abandoned villages and the Southeast Alaska Discovery Center has a variety of exhibits from a mock rainforest to interactive exhibits perfect for young and old alike.
The Tongass Historical Museum is a small museum dedicated to historical Ketchikan with amazing exhibits and very close to Ketchikan Creek where you can spot live salmon ready to spawn (in season).
But don't forget a stop at Dolly's House on Creek Street! Find out all about our famous Madame, see her original hand-made dresses, & memorabilia.
Through the Alaska cruise excursions offered on the many Cruise Ships that visit Ketchikan are tours that combine many of the sightseeing tours and Totem Pole Park & Museums - giving you the best of both worlds!
Boating Excursions
Since Ketchikan is an island, it isn't surprising that many of the Ketchikan Alaska tours feature some type of boat!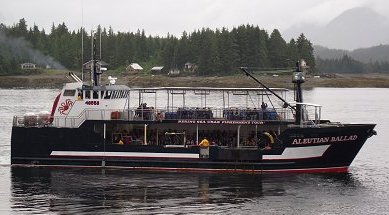 Two of my favorite things to do in Ketchikan are the Bering Sea Crab Fisherman's Tour and the Ketchikan Duck Tour! Both are informative & fun, and the top rated Alaska cruise excursions in Ketchikan!
The Lighthouse, Totems, & Eagles excursion is a unique way to see Ketchikan.
There are also Wildlife Cruises for spotting whales, deer, bears, seals, eagles & otters and boat tours out to the Misty Fjords National Monument. There are even combination boat tour/flightseeing tours!
But it doesn't end there! Check out the Wilderness Exploration & Crab Feast where you get to go crab fishing and then go to a crab feast! Or taking a motorized rigid inflatable boat over to a separate island for hiking or even geocaching!
Wildlife Viewing


Ketchikan is full of incredible wildlife from eagles, bears, deer, mountain goats, salmon, and all kinds of sea creatures. So it's no surprise that there are lots of wildlife viewing opportunities - either on your own or through organized tours.


Salmon


During the peak salmon spawning season there can be thousands of salmon in the water!
The top salmon viewing areas in the city of Ketchikan are Ketchikan Creek, the Salmon Ladder, & Thomas Basin Harbor. All of these areas are easy to walk to from the Cruise Ship docks and are identified on the Ketchikan Walking Tour Map.
Bears


Bear viewing in Alaska is on many people's bucket lists and Ketchikan has plenty of Bear Tours!
Depending on your arrival, choose from bear viewing on a floatplane tour that visit Anan Bear Observatory, Traitor's Cove, Neets Bay, or areas on Prince of Wales Island.
Another option is to go to Neets Bay by boat and search for bears fishing near the salmon ladder.
Or, try your luck at Herring Cove, located at the far South end of Ketchikan, the only area in Ketchikan reachable by vehicle.
Visit Herring Cove on the many bus & van tours, a taxi cab tour, Hummer tour, or rent your own vehicle and spend as much time as you wish here. You'll spot much more than Bears! The cove is teaming with salmon, eagles, the occasional deer, seals, & shorebirds.
Bald Eagles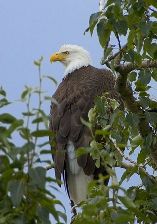 Ketchikan has eagles! There are more than 15,000 bald eagles in Southeast Alaska representing about 20% of the total eagle population!
Bald eagles concentrate in large numbers wherever fish spawn in shallow waters. They can be spotted in town on the tops of houses & in trees, in the marina on top of boats & along the breakwaters, and along Ketchikan Creek during salmon spawning season!
The secret is to look white spots in the trees - like spotting 'golf balls in the trees' which are usually the head or tail of the eagle.
Fishing Excursions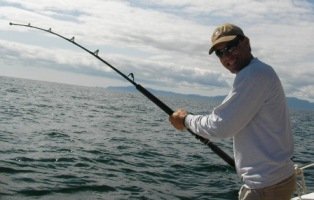 Now we're talking! (I LOVE Fishing!)
Fishing is one of the most popular Ketchikan Alaska Tours!
Are you interested in catching the five species of Salmon, Halibut, Rockfish, Dungeness Crab, or Prawns (Shrimp)?
There are plenty Ketchikan Fishing charters to choose from!
There are also several flightseeing companies who provide fly-in fishing tours! Gear is included, bring only a fishing license and board a float plane to be taken to a remote site for a guided fishing trip.
Hiking


Ketchikan is in the Tongass National Forest, the largest temperate rainforest in North America and we are blessed with miles and miles of hiking!
Two hiking paths that are close to downtown and easily reachable by either walking, taxi, or bus are the Rainbird Trail and Deer Mountain Trail.
There are dozens of additional hiking trails outside the downtown area, in the rainforest, & near the many lakes, & streams. These hikes are perfect if you are exploring Ketchikan with a rental car or taxi.
There are also a couple Ketchikan Alaska tours that can take you on guided hikes on Ward Creek and also a guided hike through the rainforest, plus totems & wildlife tour.
Whew! As you can see, there are literally tons of Ketchikan Alaska tours for you to choose from & enjoy! The most difficult thing is certainly choosing just one (or two!). Good luck and contact me if you have any questions!
More Ketchikan Information...