This Easy Cheesy Halibut is one of the

best

Baked Halibut Recipes!


I absolutely love going Halibut Fishing and am always looking for good baked halibut recipes. I stumbled onto this recipe for halibut during a trip out to Prince of Wales Island and it has become one of our favorite halibut recipes since! It's one of those easy halibut recipes that uses very few ingredients and easy to find ones at that! I hope you enjoy it as much as I do!


Easy Cheesy Halibut
By ExperienceKetchikan.com, Feb 8, 2011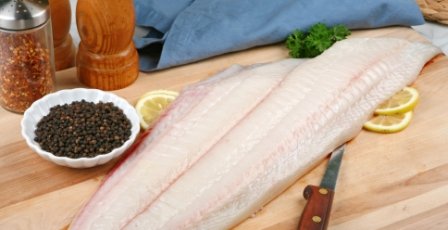 Start with good halibut!
Ingredients
2 pounds Halibut (frozen works best!)
3/4 cup     Mayonnaise
1 cup       Shredded Cheddar Cheese
1 cup       Shredded Motzarella Cheese
4 cloves    Garlic, chopped
2 Tbl       Milk
2 tsp       Soy Sauce
1 tsp       Lemon Juice
1/4 cup    Parmesan Cheese
**10 Ritz Crackers to taste *** See below
Instructions
Preheat the oven to 350 degrees.


Cut the halibut into bite size pieces. Coat the bottom of a 9" x 13" casserole dish with olive oil and layer the halibut on the bottom.


In a small mixing bowl, mix the mayonnaise, milk, soy sauce, garlic, & lemon juice. Spread this mixture over the top of the halibut.


Mix the cheddar cheese and mozzarella cheese and sprinkle evenly over the mayonnaise mixture. Sprinkle the Parmesan cheese over the top.


Bake for 45 minutes to 1 hour or until cheese is golden brown and the halibut is flaky when tested with a fork.


**One fun addition is when the halibut is about finished, take some Ritz Crackers and smash them, then top the halibut and place back in the oven for a few seconds.  It gives a wonderful "crunch" to the dish!


More Ketchikan Information...