Seasonal & Year Round Ketchikan Employment
There are plenty Ketchikan Employment opportunities available, whether you are looking for a part time or full time seasonal job, you can find them here.
I was searching for seasonal Alaska employment when I found my job in Ketchikan. I had never been to Alaska before and didn't even have a clue where Ketchikan was! I did a little research, checked out photos and websites and within a couple short months made it here. And I have returned year after year as Ketchikan is such a wonderful place to work and my seasonal job is so much fun I can't imagine leaving!
Seasonal Ketchikan Employment


There are a lot of seasonal Ketchikan employment opportunities available, especially in the tourism sector. These jobs in Ketchikan are generally in the form of Dock Representatives, Retail Sales, Port Security, Passenger Service, Sales positions, Interpretive Guides, Restaurant service workers, Drivers, Boat Captains, & more.
Long lasting friendships and Fun!
Dock Representatives are the liaisons between the Cruise Ships and the tour operators. These types of jobs are generally entry-level and require little to no prior experience. They are a great place to start and usually with a bit of hard work it is easy to work your way up the ladder to other positions in the company. During my stint as a Dock Rep, I had a lot of contact with the public and found you must have the patience and social skills to deal with their questions and any emergencies that arise. And they do ask a lot of questions! Haha…
Port Security is provided by the City of Ketchikan which hires seasonal workers for these positions. Port Security is responsible for port & pedestrian safety while the cruise ships are in port, patrolling restricted and non-restricted areas. This position requires many hours on your feet and you must work in all weather, rain or shine! But it is a popular Ketchikan Alaska job and positions are filled fast. Apply in early January or as soon as you see the announcement for the best chance at this position.

Sales Positions are offered for many of the tour operators. These sales positions are to sell the Cruise Ship passengers the many tours available in town – fishing, flightseeing, bus tours, wildlife viewing, etc. You may be positioned inside the Ketchikan Visitor's Bureau or you may be outside, it all depends on the tour operator. These jobs can be lucrative as many (but not all!) of the jobs are commission based. Now of course there are good sales days and bad but friends of mine who have worked in sales positions tell me it is a great paying job. You will find that most people who work the Sales jobs in Ketchikan come back year after year. That tells you something!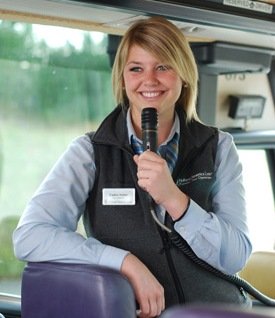 Tour Guides are always in need! There are many different

tour operators

that need guides every year in Ketchikan. Think back to the last time you visited a city or attraction and saw the tour busses pull up with a throng of tourists in tow. Those folks were more than likely on an escorted tour and the companies that brought the people to those attractions hire tour guides. It's not only busses though, there are jobs aboard boats, driving jeeps through the rainforest, leading a tour on adventure karts, on a floatplane, zipline, kayak, snorkeling, hiking, walking tours, etc!
I absolutely loved working as a tour guide as I enjoy working with people and especially enjoy receiving the tips that come along with it! You'll have to get over any public speaking fears and will need to talk and stand for long periods at a time but I found it to be very enjoyable once I got over the new season jitters! The groups can be small – 4 to 5 or large groups up to 50. But what a job! You are getting paid to show people your town and have a great time, get to see & enjoy a beautiful place, and meet people from all over the world! I have always said this seasonal job is the only job I know of where the world comes to me!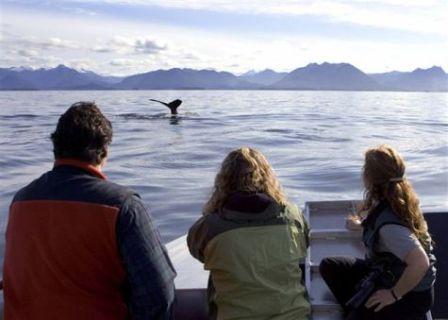 Boat Captains are always in need as many of the Ketchikan Tours are on the water. Tour boats come in many different shapes & sizes and the requirements will be different on each one but you will need a U.S. Coast Guard license and TWIC card as a minimum. Water based tours vary widely – from sightseeing in the Misty Fjords, kayak boat trips,

Duck Tours,

fishing charters, and many other sightseeing opportunities – they all need a licensed Boat Captain!
Passenger Service & Deckhand positions are also always needed, again, as many of the Ketchikan Tours are on the water. Want to be a deckhand on the

Deadliest Catch tour

boat, a power catamaran boat that heads out to the Misty Fjords, or go fishing every day? Yep, this is the Ketchikan employment position for you! So what's involved? Be prepared for a lot of work! Meeting & greeting passengers, assisting to their needs, assisting the captain & crew with their needs, cleaning up after the guests, serving the guests, cleaning toilets, cleaning fish, cleaning the boat, getting it ready for the next tour and lots more. These positions are normally entry-level and do not require any special licenses and you will be busy! But if you're looking for an active seasonal job where you get to meet great people, see beautiful areas, & work with a great staff, this is it!


Retail Sales and Restaurant service work positions are available all around town as many stores are open for the Cruise Ship Season only and

restaurants

increase their staff to accommodate the increased traffic. Restaurant service work jobs in Ketchikan include waitstaff, barista, cook, cashiers, bartenders, dishwasher, & management positions.

Retail Sales positions are available in gift shops, banks, jewelry stores, and more.


Administrative Jobs are also in need during the season - accountants, bookkeepers, office staff, customer service, & more!


Year-round employment

Ketchikan employment is not only available during the summer. Health Services, Restaurants & drinking establishments, Retail, Transportation, communications, utilities, Federal, State, & Local Government, hotels & lodging, manufacturing, & construction make up the top Ketchikan employment categories. The top employers are the City of Ketchikan, U.S. Coast Guard, Ketchikan General Hospital, and the School District, Wal-Mart, Vigor Alaska, and the Alaska Department of Transportation (including ferries).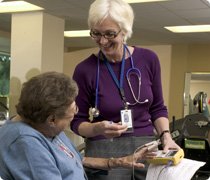 The Ketchikan General Hospital always has openings for medical personnel. Registered Nurses, Physicians, Coders, Occupational Therapists, Physical Therapists, Speech Therapists, LVN's, CNA's, maintenance personnel, Customer Service, & Hospice Nurses are all in need. There are always job share opportunities for these positions as well.
Ketchikan Alaska Fishing Jobs

As you can imagine with Ketchikan being the Salmon capital of the world, Ketchikan always has Alaska fishing jobs available. During the summer, cod, salmon & halibut boats are extremely active and during the winter, geoduck, urchin, sea cucumbers, & rockfish are being harvested. Jobs vary from working in an onshore Salmon cannery to being a deckhand on a fishing boat or sports fishing charter boats. The salmon processing jobs and many of the deckhand positions require no prior experience but many Captains like to hire deckhands with at least a little experience. However, if you are able to convince the captain you are a hard worker, quick learner, free from drugs & alcohol, & can get along with others on the crew, it is possible to get a job on board. Most of the Alaska fishing jobs can be done by inexperienced workers, you just need to be healthy and willing to work hard!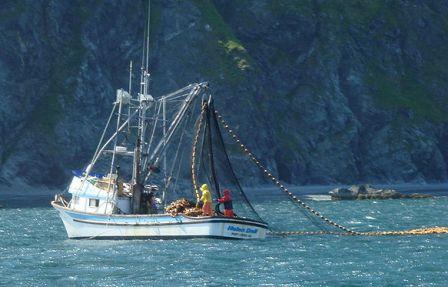 When to apply for Seasonal Ketchikan Employment


Most employers like to identify and hire workers before the season starts. In fact, the best time to begin looking for seasonal Ketchikan Alaska jobs is in January and February! While it is possible to still find open positions during the season or just before the season starts, the best jobs will already be filled by April or May. Most tourism employers prefer an applicant who can work the entire season (May – September) and many will even pay a bonus for those who complete the season. Jobs in onshore salmon canneries are usually 2-3 months and work well for students on Summer break from school, but you certainly do not have to be a student to work in the canneries!
Also, getting certified in CPR, first-aid, or water safety can give you an edge over other applicants. These classes tend to be short, usually a one or two day time commitment and do not cost much. You can find classes at your local Red Cross chapter or the American Heart Association.
Websites to find Seasonal Ketchikan Alaska jobs


There are many, many websites where you can search for seasonal Ketchikan employment. When I was first looking for seasonal Alaska employment, I scoured the web and applied at them all.

The best website I found to find Ketchikan Employment?
Craigslist!

I must have applied for 30 positions, through all kinds of Ketchikan employment websites, but of the ones I applied for on Craigslist – I was contacted for an interview from every one! Who would have thought! I was certainly amazed.
More great websites for finding Ketchikan employment:

The Alaska Labor Exchange System, or

Alexsys

– is the state-run system announcing Alaska employment openings in the entire state. You can search by location, or by job type. This is a great 'starting place' for Seasonal job opportunities. You must sign up for an account but it is free and has a really great Alaska employment job search.


Holland America/Princess Alaska (HAPA)

and

Allen Marine Tours are large employers in the tourism categories.


Working in Alaska during the summers is a wonderful experience. Not only do you get to meet people from all over the world, the friendships & experiences with your fellow co-workers form a bond that lasts for years after. I cherish the memories and keep in touch with many of the people I met during my summers working in Ketchikan employment.
More Ketchikan Information...