Creek Street Ketchikan Alaska
One of the most popular things to do in Ketchikan
Visited by thousands of visitors every year, historic Creek Street Ketchikan Alaska is one of the most popular things to see in Ketchikan. The antique boardwalk on wooden pilings over Ketchikan Creek is home to restaurants, unique curio shops, the 'Dolly's House Museum' & private dwellings, as well as some of the best salmon viewing areas in Ketchikan. Married Man's Trail and the Salmon Ladder are also not to be missed when exploring Creek Street!


Creek Street is built along the shores of Ketchikan Creek. It was built over the water because it was simply too difficult to blast away the rocky hills surrounding the creek. This is a common theme with Ketchikan as you will notice a large percentage of the town was quite literally built 'over the water'.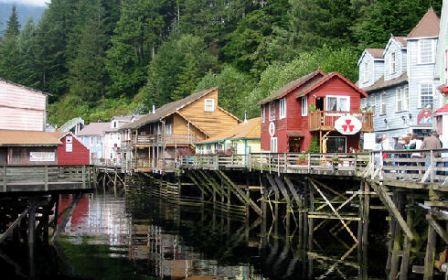 Creek Street in Ketchikan Alaska
The quaint, historical buildings, boardwalk & wooden pilings bring visitors flocking to take photos & shop among some of Ketchikan's best shopping in town.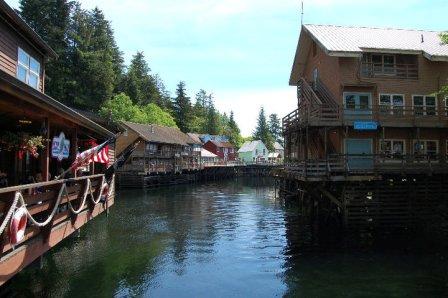 Looking down Creek Street in Ketchikan Alaska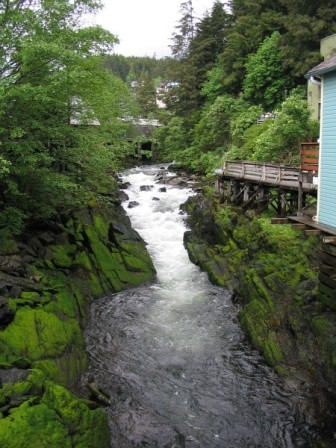 Ketchikan Creek at Creek Street in Ketchikan Alaska
Creek Street is one of my favorite places in town to shop, eat, & watch the hordes of salmon as they make their way up the stream (not to mention, people watch!)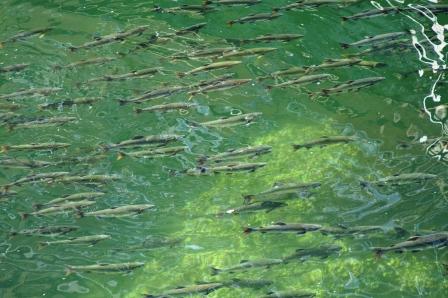 Look at all of those Salmon in Ketchikan Creek!
The old Red Light District & Prohibition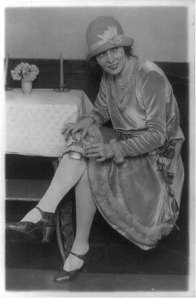 The History of Creek Street can be summed up by fishermen, bootleggers, & prostitutes, oh my! Creek Street is known as Ketchikan's old red-light district. In the mid 1920's there were over 20 bawdy houses on Creek Street alone! In fact, Creek Street was once home to Ketchikan's #1 industry – prostitution. The prostitutes or 'working women' were frequented by men looking for a little company and some liquor.
During prohibition, Creek Street was the place to go for a drink as bootleggers would smuggle in Canadian whiskey to supply the houses of prostitution and backroom saloons. Creek Street Ketchikan is built over the water and the bootleggers would simply wait until high tide and would row their rowboats right up the stream to deliver their goods in the cloak of darkness. Most of the houses on Creek Street had hidden 'trap doors' underneath the house just to receive delivery!
Ketchikan Creek has always been an active salmon spawning creek and Creek Street has a very famous saying … 
it's where more men - than fish - went upstream to spawn!!

Married Man's Trail

If you're walking along Creek Street, do not miss the chance to check out Married Man's Trail, a staircase & wooden boardwalk extension of Creek Street that ends at Park Avenue. Married Man's Trail goes over the river and through the woods....but not to grandma's house! No, Married Man's Trail was once just a muddy path along the creek that men would use to discreetly visit the working houses along Creek Street instead of being 'caught' walking in the front doors!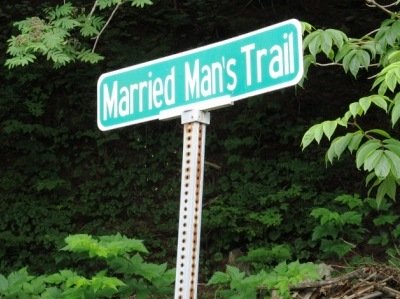 Married Man's Trail in Ketchikan just up the boardwalk from Creek Street

At the end of Married Man's Trail, be sure to stop at the Salmon Ladder and watch the struggling salmon try to jump up the rushing waterfall and continue upstream for spawning. It's quite a sight! And one of the best places to take photos of jumping salmon!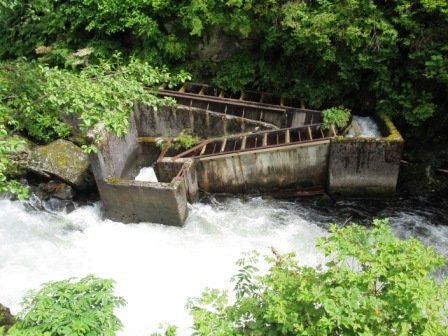 The Salmon Ladder in Ketchikan
Stedman Bridge at Creek Street Ketchikan, AK
Creek Street is bordered on one side by the Stedman Bridge. This antique red trestle bridge is not only picturesque, it is also where you're likely to find fishermen dangling their hooks in the water below hoping to hook onto a salmon or kids climbing up to the top of the bridge & jumping down into the water during hot days! (Don't laugh, we do get hot days every once in a while!)
Want to go fishing while in town?  There is fishing gear available to rent along Creek Street. **Don't forget - you'll also need to get a fishing license!** But no worries, the folks who rent fishing gear can sell you a fishing license.
Don't forget to stop by the Southeast Alaska Discovery Center on your walk to the Bridge (it's on the way to Creek Street Ketchikan!) to find out all of the rules and regulations as well. Have FUN!!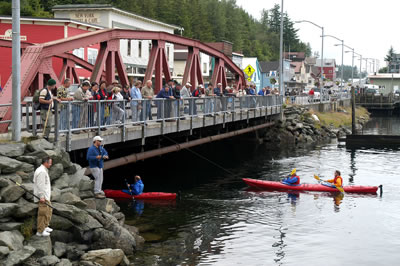 Ketchikan's Stedman Bridge by Creek Street

Creek Street is one of Ketchikan's best attractions and is not to be missed during your visit! The cool, historical buildings along the creek are gorgeous & picturesque and Creek Street Ketchikan Alaska offers that and so much more!


More Ketchikan Information...