The Top 5 Ketchikan Alaska Tours
and honorable mentions...
After living and working here for several years, I am often asked my opinion of the Ketchikan Alaska Tours or which Ketchikan Alaska attractions are a must-see or must-do from my friends, family or perfect strangers! haha... Since I moved to the area, I have taken nearly all of the Ketchikan Alaska sightseeing tours, and have checked out and enjoyed the attractions in town. I have made a Top 5 List - and honorable mentions that I hope you'll enjoy!
My Top 5 Ketchikan Excursions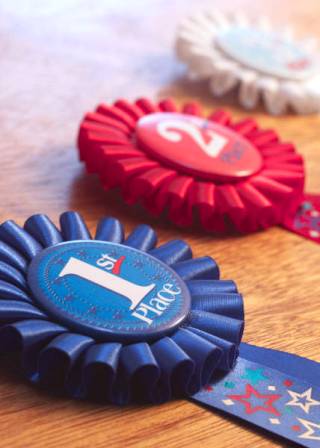 Honorable Mention Ketchikan Alaska Tours


Zipline Tours.

There are several zipline tours available in Ketchikan and ziplining is always a favorite when on vacation. Fly through the rainforest canopy among the sights & sounds of the pristine rainforest below. See eagles, bears & wildlife!
Totem Pole Park Tours.

Ketchikan has the largest collection of authentic Totem Poles in all of Southeast Alaska. With two totem pole parks, a native village, and a

preservation center

you will have no trouble finding an informative tour to enjoy.
Snorkel Alaska Tours.

An adventurous, unique experience in Ketchikan's underwater world. View many varieties of Sea Stars, Starfish, Sea Urchins, Sea Cucumbers, and more on this excursion. Tide pools & cliffs for free diving await.
Wildlife Viewing Tours.

Man, oh man, does Ketchikan have incredible wildlife!! Eagles, Bears, Deer, Sea Creatures, Salmon, Shore birds, you name it, you'll find it here!  Bear Viewing Tours are incredibly popular Ketchikan Alaska tours and Ketchikan is one of the best places for black bear viewing in Alaska!
Ketchikan Walking Tour. Whether you're looking for a free

Ketchikan Walking Tour map

, a do-it-yourself audio tour, or a guided walking tour, you can't go wrong. The town is full of incredible history that many people miss during other Ketchikan Alaska tours. Visit

Creek Street

, see totem poles, City Park, Thomas Basin Harbor, and many panoramic views around town.
Adventure Kart Expedition.

Experience Ketchikan's rainforest first hand as you zoom around in the drivers seat of your own specialty built Adventure Kart. Will it be muddy or dry? Either way, it's incredibly fun! Stop at amazing waterfalls, panoramic views, and learn all about Ketchikan on this amazing tour! Read about my

personal experiences on the Adventure Kart Tour!
Fishing Trips. My favorite pastime in Ketchikan is Fishing!!! I would have never believed I would become the fisherwoman I have but I love, love, love fishing in Ketchikan! You will never tire of the Ketchikan Alaska excursions available for catching salmon, halibut, rockfish, prawns, crab, cod, and more!
Rainforest Tours. Many opportunities exist to explore the temperate rainforest portion of the Tongass National Forest, the largest national forest in North America. You can go hiking on your own, exploring the many established hiking trails around town, take an organized hiking tour or enjoy a guided walk around the Rainforest Sanctuary.
Sea Kayak Trips. A true wilderness experience, kayaking in Ketchikan is a fun way to get away from the crowds and immerse yourself in the solitude and peace of your gorgeous surroundings. Keep a eye open for wildlife!
Adventure Zodiak Tours. For the adventurous spirits, on this Ketchikan Alaska Tour you get to drive your own motorized inflatable boat/skiff (Zodiak-type) around the Ketchikan waterways, exploing coves, seeing the Ketchikan rainforest at water-level, and spotting many forms of wildlife!
Boat Trips. I know, you've just come off of a big boat, why would you want to get on another boat? Because the many boat tours available will take you into spots your cruise ship could never go and certainly with only 35 miles of roadway in Ketchikan, places you can't get to by vehicle! There are lighthouse tours, Misty Fjords National Monument tours, guided, narrated tours of the island, and Fishing charters available.
As you can see, there are plenty of Ketchikan Alaska Tours to choose from and every one of them offer you a unique opportunity to experience Ketchikan. Whichever Ketchikan Alaska Shoretrip you choose, you won't be disappointed!
More Ketchikan Information...
Home  |  Ketchikan Tours  | Top Ketchikan Tours