Ready for a Ketchikan Cruise?
All of these Alaska Cruises make a stop in Ketchikan!

Take a Ketchikan cruise aboard one of the 19 Cruise Lines that stop in Ketchikan, Alaska. The port of Ketchikan has proven itself as one of the favorite ports on a cruise to Alaska because of the incredible wildlife, wide range of tours available, and beauty that surrounds the island. And with an average of 20 cruise ships a week, you are sure to find a Ketchikan cruise that fits your budget, timeframe and expectations!

Cruises to Ketchikan


Choose from large cruise ships, often called floating resorts, with passenger counts topping out near 3,500 passengers:
Or, smaller ships with passengers numbering between 74-1500:
---

Carnival Cruise Line has two sailing options for your Ketchikan Cruise aboard the Carnival Legend.  
The 7 day "Alaska tour" begins and ends in Seattle and is available the majority of the Cruise Season.


The 7 day "Glacier Bay tour" begins in Seattle and ends in Vancouver, BC and is available only in mid-September.
The cruises are similar in that both of them visit the ports of Juneau, Skagway, & Ketchikan.  Your decision will be whether to see Glacier Bay or the Tracy Arm Fjord, and Victoria, BC or Vancouver BC.
Read about my recent Carnival Cruise.
---
Celebrity Cruises offers you lots of choices for your Ketchikan Cruise with cruise lengths from 7 nights cruises, and 10-15 day CruiseTour packages with starting ports of Seattle, Vancouver, BC, or Seward, AK. 
Celebrity Cruises also offers Cruise Tours and Pre and Post stay packages. These packages allow you to extend your vacation before or after your cruise.
---

Holland America Cruise Line has the most options for a cruise to Alaska as their 7 ships are in port almost 140 times a season!  And luckily, every ship makes a stop in Ketchikan! They have 7 - 21 day cruises available leaving from Seattle, WA, Vancouver, BC, or Seward, AK. 
They also offer Cruisetours - Inside Passage Cruises that are combined with land tours to create the ultimate vacation and explore deep in the heart of Alaska.  Explore Denali and Glacier Bay National Parks, Alaska's Arctic and Canada's Yukon Territory, remote lodges, frontier towns, gold rush attractions, and inspiring wilderness via Motorcoach & Railroad.
---
---

Norwegian Cruise Line is my family's personal favorite as we had an excellent time aboard on our own cruise. NCL's Inside Passage cruises are on either the Norwegian Joy, Norwegian Jewel, or the Norwegian Bliss.
Their Alaska cruises are all 7 days and leave from either Seattle, WA, Vancouver, BC, Canada, or Whittier, AK and the ships spend at least 7 hours in Ketchikan!
They offer 'Freestyle Cruising' which rewards you with a no nonsense, classic cruise to Alaska.  No set dining times, no assigned tables, relaxed dress code & more restaurants.
---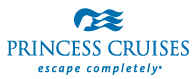 Rounding out the large ships, Princess Cruises has 7 ships that cruise to Ketchikan.  Princess Cruises offers either 7, 10 or 12 day cruises leaving out of either Seattle, WA, Anchorage, AK, San Francisco, CA, or Vancouver, BC, Canada.
Princess Cruises also offers Cruisetours which combine a cruise with wilderness lodges, land excursions, railroad service, & a Denali Park tour.
---

Royal Caribbean International has three ships that cruise to Ketchikan, the Ovation of the Seas, Rhapsody of the Seas, and Serenade of the Seas ships.
Royal Caribbean has many Ketchikan cruise options to choose from!  From a short, 3-night cruise to a 13 day cruise and anything in between (3, 4, 5, 6, 7, 9, 10, 11, 12, or 13 day cruises available), RCCL has it all!  And with the cruises departing from either Seattle, WA, Vancouver, BC, Seward, AK, Anchorage, AK, or Fairbanks, AK - your choices are many!.
Prices for a 7 day cruise begin at around $500/person and go up from there.
They also have several Cruisetours available, cruises that are combined with land tours.
---

Since 2011, the Disney Cruise Line has joined the fleet cruising Alaska!  Woohoo!!
Disney Cruise Lines are known for their family vacations making special accommodations for both parents and children and often feature costumed Disney Characters roaming the ships.
TheDisney Wonder offers a 7 Day Inside Passage cruise roundtrip from Vancouver, BC, and 1 sailing each of a 5 day and 9 day cruise in mid-June.
Choose Disney Cruise Line for a cruise to Alaska - The Happiest Place on the Water!
---

Cunard is returning to Alaska in 2019 bringing the newly-remodeled Queen Elizabeth cruise ship and offering cruises ranging from 10, 13, or 15 days!
The Cunard cruises begin and end in Vancouver, BC and visit the ports of  Juneau, Tracy Arm, Skagway, Hubbard Glacier, Icy Strait Point, Sitka, Ketchikan, & Victoria, BC. 
Cunard is a luxury cruise line and the Queen Elizabeth rounds out our large cruise ships with a little over 2,000 passengers on board.
Check out their current brochure here.
---
Or...Take a Small-Ship Ketchikan Cruise
---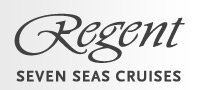 Regent Seven Seas Cruises also offers a cruise to Ketchikan. Cruise aboard the luxurious Seven Seas  Mariner, with only 700 guests or the Seven Seas Explorer with only 750 guests!  The Regent Seven Seas Alaska Cruise are ALL-INCLUSIVE, all suites, and luxurious!
Regent Seven Seas has 7, 10,11,12, or 13 day Alaska cruise options to choose from leaving from San Francisco, Vancouver, or Anchorage.
---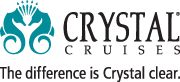 Crystal Cruises was another newcomer as of 2011 and has a limited number of Alaska cruises.
Crystal Cruise Lines is a luxury cruise line with luxurious high end, medium sized ships.  The Crystal Symphony is sailing to Alaska with only 848 passengers on board.
Crystal Cruises offers 3 options for a Ketchikan cruise - a 7, 10, or 11 day cruise visiting Alaska departing from either Vancouver or Anchorage and we're thrilled that they continue to stop in Ketchikan.
---

Oceania Cruises was another newcomer for a Ketchikan Cruise in 2011 and has been returning since!
Oceania is another luxury cruise line with it's Regatta Cruise Ship.  The Regatta Cruise Ship holds 824 passengers with 400 crew.
The Oceania Regatta has 7, 10, 11, 12, & 14 day Alaska Cruises leaving from either Seattle, Vancouver, Seward, or San Francisco, CA.
Prices are in the premium or deluxe range (starting at $2,000/guest) but the experience is considered close to luxury without being all-inclusive.  It is a comfortable, classy, elegant ship that is not too big or too small.
Click here to view their current ebrochure.
---

And finally, last but certainly not least, the Silversea cruise line.  Sail aboard the Silver Muse to Ketchikan - Cruise in luxury!  With only 596 guests on board, Silversea sets the standard in the ultra-luxury cruise market. Or go smaller still on the Silver Explorer with only 132 guests on board!
Silversea cruises are also ALL-INCLUSIVE!  Gratuities, beverages, in-suite bar, fitness classes, and some shoreside events are all included in the price.
Silversea cruises are either 7, 10, 11, 12, or 13 nights and prices for a 7 day Ketchikan cruise begin at around $3,350/person and go up from there.
Always check their Special Offers page as they often run specials such as 'fly for free' or cruises at significantly discounted rates.  And, of course, they have a newsletter that also announces discounts offered.
View the current brochure here.
---
Another small ship cruise line that began in Alaska in 2011 providing adventure cruises is Un-Cruise Adventures, formerly InnerSea Discoveries + American Safari Cruises.
Take an 'Un-cruise' aboard the 76-guest  Wilderness Discoverer or 74-guest  Wilderness Explorer for a 7, 8, or 14 day Cruise to Alaska leaving from Seattle, Juneau, Ketchikan, Petersburg, or Sitka.
This adventure cruise is for the active, engaged traveler - one who is truly looking for a laid back, mellow, adventure with lots of hiking, wildlife viewing, & kayaking.
Un-Cruise Adventures was named 2011 CruiseReport.com Editor's Choice for the Best way to see Alaska, Best Crew at Sea, & Best Breakfast at Sea (now that's saying something!).
Prices for a 7 day Un-cruise begins around $1,895 and goes up from there. 
View their online brochure here.
---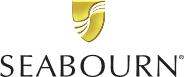 If it's an ultra-luxury Ketchikan Cruise you want, Seabourn is the way to go!  Seabourn brings it's ultra-luxury cruises to Alaska on the Seabourn Soujourn, with only 450 passengers.  
Cruises range from 11, 12, 14, 20, or even a 23 day cruise beginning in Kobe, Japan!  The more typical cruises depart from either Vancouver, BC or Seward, Alaska.
Prices start around $4,500 and go up from there, however, all cabins are suites and it is also all-inclusive.  
View their online brochure here.
---

New in 2019, Azamara Club Cruises comes to Alaska, bringing it's Azamara Quest Cruise Ship with 686 passengers.  
Azamara Club Cruises specializes in destination immersion which offers longer stays & more overnights which is what you'll find in Ketchikan.  A typical stop in Ketchikan will allow you over 23 hours to explore the island!  
The options of Azamara Club Cruises to Alaska seem endless as you can choose between a 8 or 10 night cruise (which are available throughout the season) departing from Vancouver, BC or Seward, Alaska or longer cruises such as 12-17 day cruises departing from Tokyo, Japan. 
View their online brochure here.
---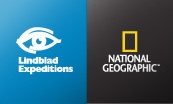 Another amazing small-ship cruise to Alaska is aboard Lindblad Expeditions' vessels.  These state of the art vessels were built for exploring Alaska. There are four Cruise ships, each with less than 100 guests, each staying in outside cabins.
Considered "adventure travel", Lindblad cruises combines a small ship Ketchikan cruise with amazing adventures such as kayaking, snorkeling, and using zodiacs to get up close and personal. The staff also consists of naturalists, historians, undersea specialists and expedition leaders that accompany each of its trips as guides and lecturers.  
Lindblad is also a leader in eco-tourism and for every $250 donation to local environmental efforts, Lindblad will give you $250 off of a future cruise (up to $500)
.
Lindblad also has many options to choose from, from a 5 day cruise to a 15 day adventure aboard the Sea Lion, Quest, Venture, or Sea Bird ships.
---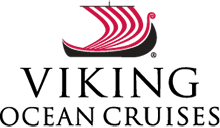 Viking Ocean Cruises begins visiting Alaska in 2019 onboard the Orion Cruise Ship, with 930 passengers.
The 11-day cruise starts in Vancouver, BC and ends in Seward, Alaska, stopping in Ketchikan, Sitka, Juneau, Skagway, Valdez, & Seward and including glacier viewing in Yakutat Bay & Icy Strait Point. 
Viking Ocean Cruises' cabins all have a balcony and comes with added benefits such as larger rooms than most, free wi-fi, and many include round-trip flights. Viking Ocean Cruises often wins in the category for "Best value for your money" making it one Ketchikan Cruise to research!
View the Viking Ocean Cruises' online brochure here.
---

After a 20-year absence from Alaska, Windstar Cruises returns in 2019 and brings the Star Legend cruise ship which accommodates 208 passengers, all in suites.
Although the majority of cruises available are 11 or 15 days that are departing from Vancouver, Seward, or Fairbanks, there are also cruises of 12, 16, 22, or 28 days, some even leaving from Tokyo, Japan!
Similar to other cruise lines, you can add Cruisetours to the package to extend your Ketchikan Cruise.
Windstar Cruises is an ala carte cruise line meaning you can choose your amenities such as shore excursions, wi-fi, and cocktails. 
Check out the online brochure here.
---
Whew!  That's a lot of information!  I hope you hung in there and absorbed it all.  As you can see, you have a ton of options if you're looking to take a Ketchikan Cruise and there's sure something to fit your budget, timeframe, & level of luxury.  I hope to see you soon!
More Ketchikan Information...