Your Alaska Fishing Vacations
Stories & Photos!
I love Fishing in Ketchikan Alaska. Period! Whether fishing for Salmon, Halibut, Crab, Prawns, Rockfish, or any other species, I always have a ton of fun.
But you've heard all about my trips. I want to hear about your experiences?! I want the skinny on how your Fishing trip went! Surely you have some Alaska fishing vacations stories and maybe a photo or two to share!
What did you catch?
Did you go fly-fishing? Saltwater? Fresh-water?
What was your favorite part of the trip?
Which Fishing Charter did you use? Did you take a floatplane?
Do you disagree with any of my suggestions?
Share the good & bad! Write your own story to share with future visitors to Ketchikan Alaska.
I can't wait to hear how your Ketchikan Alaska Fishing Vacation went!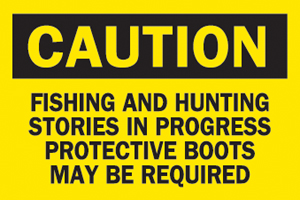 How was your Ketchikan fishing experience?
Did you go Salmon or Halibut Fishing when you were in Ketchikan? Did you have the time of your life? Do you have any war stories to share? Did you have a big one that got away? (yeah, right!) Share your best and worst Ketchikan Fishing experiences!
---
Visitors to the Ketchikan Alaska Fishing Vacation Stories page may also be interested in the following pages:
Ketchikan Cruise - Cruises that come to Ketchikan Alaska
Ketchikan Tours & Excursions - Top Tours & Excursions in Ketchikan Alaska
Totem Poles in Ketchikan - Details & Locations of the Totem Poles in Ketchikan